Our Services
TEO BOON TRANSPORT caters to bus hire requirements of all sizes.   Our fleet includes different sized buses, from 13-seater to 45-seater buses, and almost everything in-between!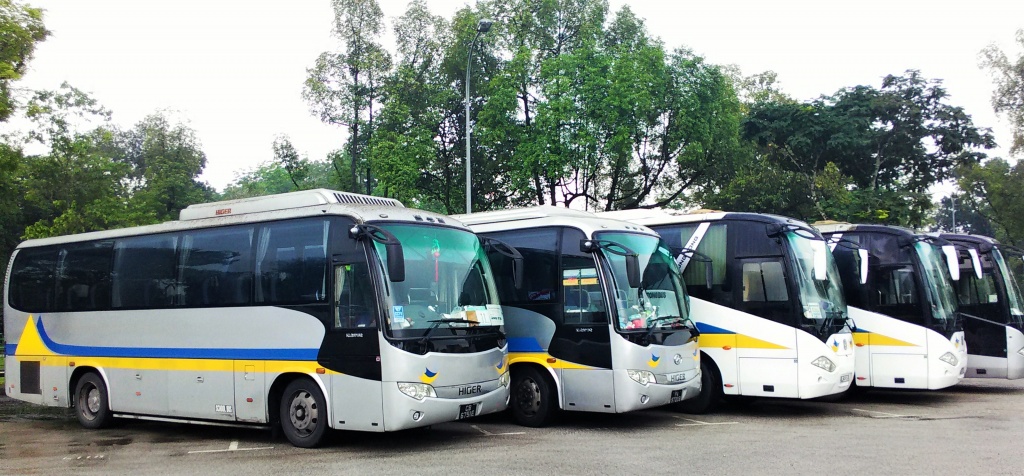 | | | |
| --- | --- | --- |
| | | |
| 13-Seater Bus | 27-Seater Bus | 45-Seater Bus |
| | | |
| 13-Seater Bus (inside) | 27-Seater Bus (inside) | 45-Seater Bus (inside) |
 Whether you are..
~ organizing a day trip for 10 people,
~ organizing a weekend stag/hen party in town,
~ providing transport benefits for your employees,
~ providing transport convenience for your corporate visitors,
~ needing a routine bus transport for school children,
~ planning a school excursion requiring transport,
~ providing transport convenience to your wedding guests or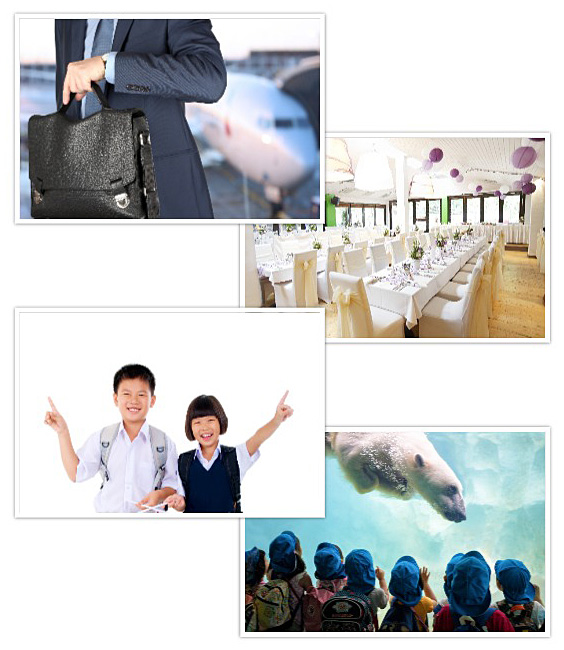 ~ making plans for special transport arrangements,
We would do our utmost to meet your requirements!
Simply contact us for a no-obligation discussion.
All our buses adhere to LTA safety check guidelines and are fitted with seat belts.
Our Services

School Bus Services /
School Excursions

We offer different sized buses for schools, colleges and universities for hire.  Ranging from 13-seater small buses to 45-seater buses, we are confident there's a right sized bus to meet your needs.   All our buses are fitted with seat belts.

Whether your school requires a regular service to take children to and from school each day, has an ad-hoc trip or excursion, feel free to contact us to discuss the right bus and schedule for you.  We are also experienced in ferrying students to/from competitions, tournaments and sporting events.

For 30-seater and bigger buses, we have a friendly bus attendant on board each bus to assist our bus drivers.

Office Staffs / Factory Workers
Transportation

We understand that having employees start work on time is crucial and we strive to take this load off your mind by ensuring smooth and timely pick-ups/drop-offs.   To date, we have a handful of companies/factories who have entrusted us with this service and have their contracts renewed many times round with us.

Do feel free to contact us for a discussion on your needs and we shall do our utmost to plan and fulfil your schedule.

Chartered Bus Services /
Hourly & Disposal Bus Services

Planning for an event that requires bus transportation?  Be it a straightforward one-time pick-up and drop-off, or the exclusive use of the bus for a day or two, please do call us for a friendly chat to discuss how we can schedule a bus for you.

We can arrange for pick-ups / drop-offs at Changi Airports and ferry terminals too.

In addition, we are experienced in handling various types of events, including weddings, sports tournaments, corporate golf events, Dinner and Dance, temple visits, home visits, birthday celebrations, church events, etc. 

For smaller groups, we have our 13-seater buses and for larger groups, we can offer the 45-seater buses.  And yes, we do have something in-betweens too, simply contact us for further discussion.

Day excursions are fun!  Whether it's a day trip to the zoo, bird park, beach, theme park, sightseeing attractions, pubs, theatres and chocolate/pizza factory, let us handle the transportation for you so that you can have the load off your mind and enjoy your trip.

Ask us how we can help!

So, you have everything planned for – the wedding gown, the wedding car, the ceremony, the reception, the photographer, the ring, the invites, etc – and look forward to an enjoyable celebration.  Let us be part of it and help provide seamless transport for your guests!

We have experience with weddings of all races and we have buses of all sizes to cater to your group (big or small).

Contact us and see how we can help!

Whether it's a regular or ad-hoc shuttle transport requirement, speak with us to see how we can be of assistance.  

Among others, we have managed daily bus trips ferrying staffs from industrial estates to lunch venues, daily transportation of workers from MRT stations to workplace and shuttling passengers from MRT stations to event venues (eg. Esplanade, Kallang Theatre, Indoor Stadium, etc).

Meetings, Incentives, Conventions, Exhibitions (MICE) Transport

Have an upcoming meeting or exhibition trip that involves moving large group of people?  Chat with us to see how we can assist.  

We are also experienced in handling incentive trips for staffs, they have worked hard and deserve a good break, we can assist by ensuring a smooth and comfortable travel.  We have handled incentive trips to Sentosa, spas, restaurants, hotels, beaches, Little India, Orchard Road, etc.  Let us know your requirements and we shall work on it!

We have been in the industry for more than 20 years, thus with our experience and well-connected network of other bus service providers, we have participated successfully in various large events over the years.  In particular, we are a regular bus provider for our annual National Parade.

Planning a large event ahead but is apprehensive of the transport?  Let us plan it with you.  Contact us for a no-obligation chat. 

Others

The above is not exhaustive. If you have a bus transport requirement not listed above, feel free to contact us for a discussion or complete our online form for a quotation.